---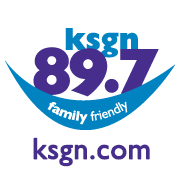 Radio Promotions just one way to draw candidates
Churches often have limited reach when trying to promote events that can benefit all members of their community, not just churchgoers. Church Job Fairs is a nonprofit firm dedicated to helping churches serve their communities by organizing job fairs with local and national companies that have employment opportunities available. The outlets in which they advertise their job fairs include:
local media
online job boards
direct marketing
radio
professional resource groups
Church Job Fairs own database
Church Job Fairs also assists the hosting church in preparing flyers to distribute to their parish or congregation. More information about the services they provide for the church, the employers, and the job seekers can be found on their website in the Frequently Asked Questions section.
With successful and diverse advertising, churches have the ability to attract potential job seekers who otherwise would not have attended. At the job fair set up at Lambs Fellowship in Lake Elsinore, one man commented, "My experience was awesome. I just heard about it driving to Orange County and it was on KSGN Radio. And I don't have a resume. I didn't have anything but I pulled in and I've connected really well with two potential employers." While it's best for community members to be well-prepared for meeting with potential employers, this man still had opportunities presented to him because he was able to attend the event as a result of extensive advertising. He said, "I thank the staff here at Lambs Fellowship for organizing this. It's just an awesome experience."
Want to share a comment? Share it with us below.
Gerhard Kramer is Founder of Church Job Fairs. A Nonprofit offering the dignity of employment by connecting job candidates and employers in empowering local community environments.
Related Articles: