---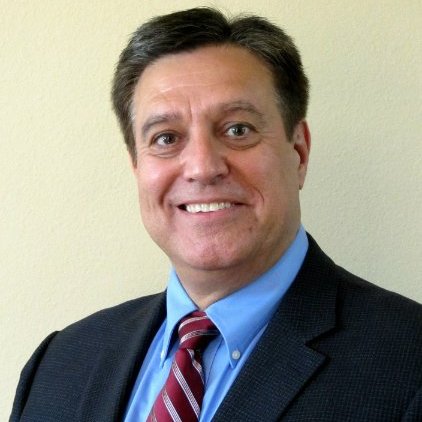 Fighting Unemployment with Career Transition Workshops
When Ron Feher was laid off from his job at Gateway Computer in 2001, he had no way of knowing that this new-found time would soon allow him to help others beat unemployment.
Ron spent the next 18 months without work. While he searched, he used this time to help others find work. He co-founded the Career Coaching & Counseling Ministry at his local church, volunteering to sit on the Board and develop and teach the curriculum.
Then, after over a decade of work with this ministry, Ron wanted to make the career assistance available for a broader audience.
"After 11 years with the Career Coaching and Counseling Ministry, I wanted to provide the same curriculum to other churches and non-profit organizations, so I started my Career Transition Workshop which I have taught at a number of churches and schools," he said. "The ministry works with any church that has a need. I have taught the workshop at Christian churches and Catholic churches and would teach it at any other denomination who believes in God."
Career Transition Workshop uses eight - 1 hour workshops to "provide people in transition with the tools necessary to obtain their next position." These workshops cover topics such as interviewing, resume/cover letter writing, salary negotiation, networking & LinkedIn, creating a career plan, and marketing tools.
The ministry focuses mainly on people in transition and students in high school and college, Ron said, as these are the people in the greatest need.
"Many people in their fifties to sixties do not know the new challenges associated with finding a job in the current environment," he said. "Most high schools and college students do not have the skills and experience necessary to start their careers and or land their first jobs."
Career Transition Workshop currently works with any church, non-profit, or organization that has a need for their work, but they are planning to add a paid workshop geared toward college freshmen and high school juniors and seniors. This one-day workshop, called STRIVE (Student Targeted Resources for Insight, Value, and Enrichment), would help students identify career paths and give them the tools to pursue these careers.
As they develop this workshop, Ron said they are in need of prayer for several reasons.
"It is something that is necessary. Schools, churches are not providing this information and companies expect that job applicants already have this information," he said. "The prayer would be for success in getting the word out and in convincing not only the students of the value of the workshop, but the parents as well."
If you are interested in partnering with Ron through funding or volunteering, you can find him on LINKEDIN or contact him at  HIS EMAIL ADDRESS.
Want to share a comment? Share it with us below.
Gerhard Kramer is Founder of Church Job Fairs. A Nonprofit offering the dignity of employment by connecting job candidates and employers in empowering local community environments.
Related Articles: