The secret to connecting with people in your community often boils down to a single theme: Practicality. Usefulness. Need...
---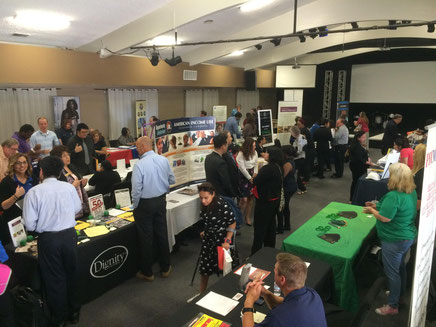 The secret to connecting with people in your community often boils down to a single theme: Practicality.
Usefulness.
Need.
You can offer all the free pens, Bible studies, and Christmas programs in the world, but these events and gifts are usually only helpful to the members of your own church.
But when you hold an event that can help your community feed and clothe their children or make enough to cover the rent, you offer something that is attractive and useful to everyone, not just church-goers.
When Matt Ford, pastor of Fountain of Life Fellowship Church, held a church job fair for the Fountain Valley community in Orange County California, he was encouraged by the results.
"When you offer both spiritual care, but also something that's super practical," he said, referencing the attending job seekers' need for employment, "that combined just led to great conversations. You just felt a good connection between your church and the community around."
If you are a pastor who is interested in building relationships with people in your area, church career fairs are a great place to start. You will meet LOCAL people of all ages, from all walks of life, and help them connect with employers who need them.
Sometimes, to meet the people who need community most, you have to meet a more immediate need first. As you get the chance to talk with job seekers, you may be surprised by the conversations you have and the reactions you see. 
During the Fountain of Life Fellowship Church job fair, Pastor Ford said the response he saw from career seekers who attended was both heartening and unexpected.
"Something I really appreciated was the warmth of the people who came, and the sense of openness," he said, referring to the connections he made during the event. "(T)he warmth was really encouraging."    Do you have a unique way your church reaches your community? We'd like to hear it and what your experiences have been like.
For more information about hosting a job fair at your church, visit the Church Job Fair website or contact us online.
A full video interview with Pastor Ford is available for viewing on our YouTube page. 
Gerhard Kramer is Founder of Church Job Fairs. A Nonprofit offering the dignity of employment by connecting job candidates and employers in empowering local community environments.